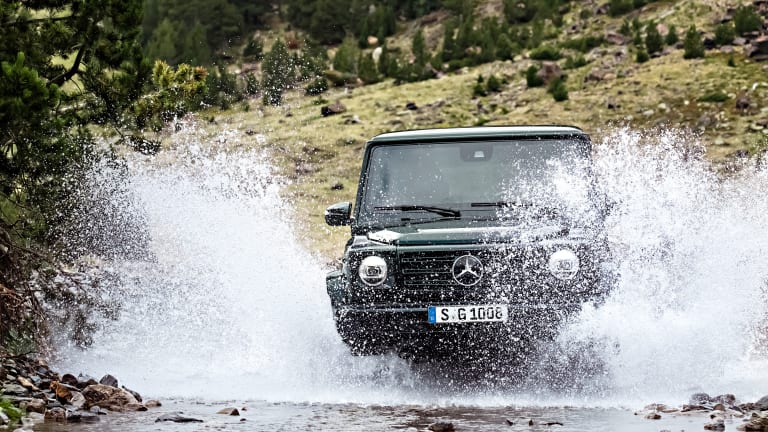 The Redesigned 2019 Mercedes G-Class Maintains Its Vintage Style
Thankfully, the redesigned 2019 Mercedes G-Class didn't overhaul its iconic lines and vintage charm for something edgier, instead focusing on subtle changes that boost the 4x4 into modern times and beyond.
A new independent suspension and improved rigidity make it even more capable off-road and the 4.0L V8 producing 416-hp and 450 lb-ft of torque under the hood gives it plenty of oomph.
The interior sees the biggest changes, adding dual 12.3-inch displays and a redesigned instrument panel. They also increased the leg and shoulder room significantly throughout the car.
The 2019 G-Class will arrive at dealerships late this year and should be one of the hottest luxury cars to get behind the wheel of next holiday season. We're in love....