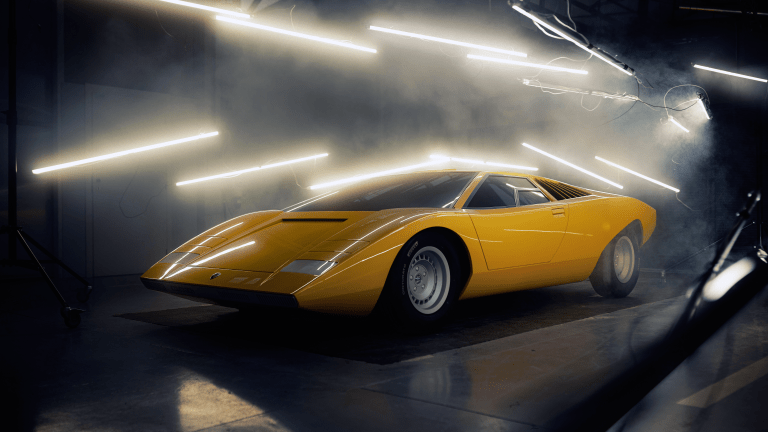 A Lost, Legendary Lamborghini Prototype Is Back from the Dead
Filling a VIP customer request, Lamborghini and its special Polo Storico division were able to recreate the original 1971 Countach LP 500 prototype that famously disappeared during crash testing. And — well — it's just about the prettiest thing we've ever seen.
Created via photo and drawing references from deep within the Lamborghini and Fondaizone Pirelli archives, every detail was brought back to life with utmost accuracy over 25,000 hours of total build time.
"The Countach reinvented high-performance cars," says Stephan Winkelmann, President and CEO of Automobili Lamborghini. "It became an icon in terms of stylistic language that even today, after decades, still inspires contemporary Lamborghinis. Bringing the reconstruction of the first Countach to the concept class of the Concorso d'Eleganza Villa d'Este, in the year we are celebrating the 50th anniversary of this model, is something extraordinary because it allows us to admire the legendary 1971 LP 500 in person for the first time in so many years."