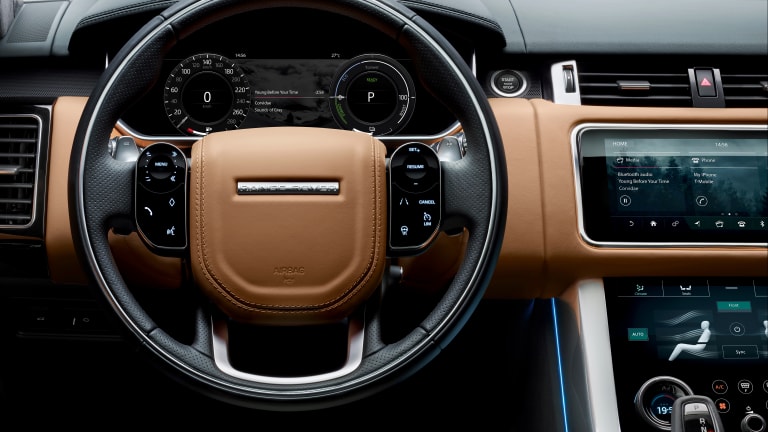 Meet Land Rover's First Plug-In Hybrid
Off-roading goes electric.
The new Range Rover Sport P400e will be the first-ever plug-in hybrid from the iconic automotive company.
Set to launch alongside the 2019 model, the 4x4 features a rapid charging time of 2 hours 45 minutes, an electric-only range of 31 miles, and enough oomph to get you from 0-60 mph in just 6.3 seconds.
A far cry from your average Volt, if we do say....