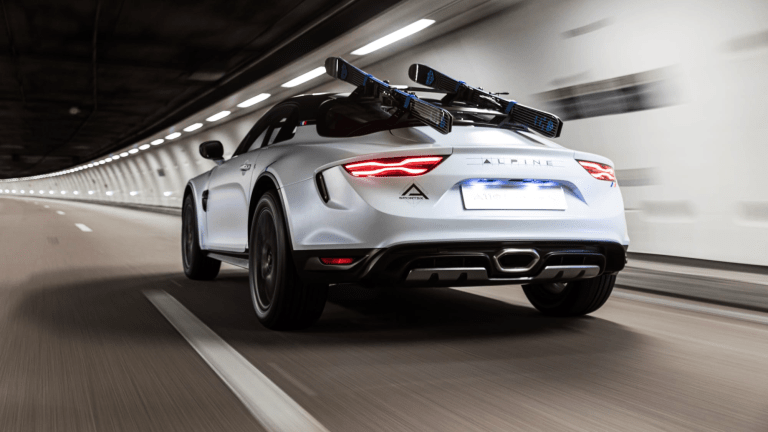 Feast Your Eyes on the Rally-Inspired Alpine A110 SportsX Concept
French automaker Alpine just unveiled the Alpine A110 SportsX Concept at the International Automobile Festival in Paris.
The rally-inspired design exercise takes cues from the winning A110 of the 1973 Monte Carlo Rally and features plenty of tasteful visual modifications ranging from black contrasting details to fog lamp tape to a custom ski rack. It delivers under the hood, too, packing a 248 hp engine good for a 0-62 time of 4.5 seconds and a top speed of 155 mph.
Alpine and their parent company Renault have not hinted at plans to put it in production, unfortunately, but one can certainly dream.