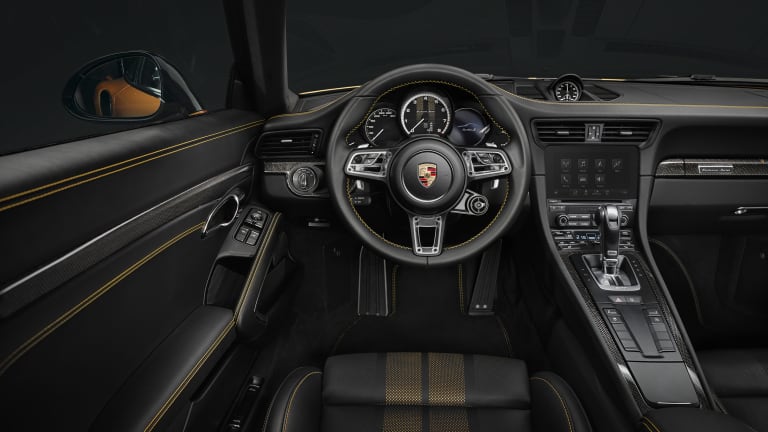 The Porsche 911 Turbo S Exclusive Series Strikes Gold
607-hp.
Limited to only 500 examples worldwide, the new Porsche 911 Turbo S Exclusive Series is the most powerful 911 Turbo S ever with sex appeal to spare.
The 3.8-liter six-cylinder pushes out 607-hp, with a 0-62 mph time of just 2.9 seconds and an impressive top speed of 205 mph.
Clad in an electric Golden Yellow Metallic paint, carbon-weave racing stripes and some of the prettiest 20-inch wheels we've ever laid eyes on, this is a look only a Porsche could pull off without coming across as "too much."
On top of the ride itself, buyers will also snag themselves a Porsche Design Chronograph 911 Turbo S, exclusive to the vehicle, and a leather Exclusive Series luggage set for when you take this bad boy on weekend getaways.
Priced at $257,000, here's to the lucky 500 who will get to call this thing their own.