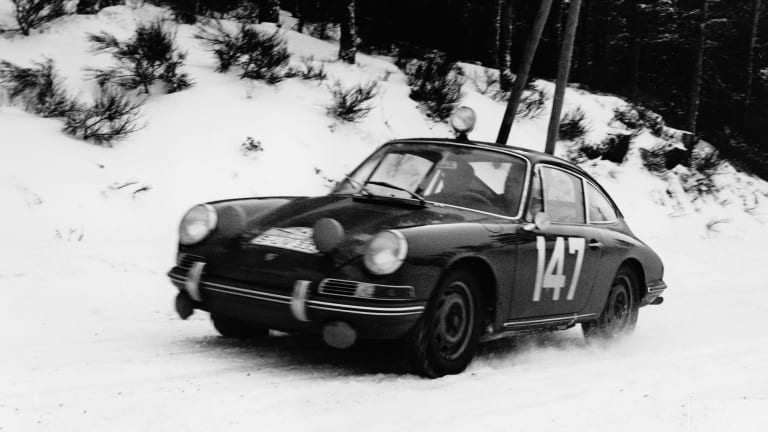 10 Things About Porsche You Probably Didn't Know
Porsche trivia worth knowing.
1.) Dutch Police drove the Porsche 356 back in the day
The Dutch police ordered ten special edition 356s from Porsche in 1966, which are now some of the rarest cars in the world. Jerry Seinfeld is a proud of owner of one, which he drives in the Barry Marder episode of Comedian in Cars Getting Coffee.
2.) The Porsche 911 was originally the Porsche 901
French car brand Peugeot slammed that idea as they had trademark rights on cars named with a "0" between two numbers. Only 82 Porsche 901s hit the market before the name change.
3.) Porsche designed tractors at one point
Porsche made a small run of gasoline-powered tractors for coffee farmers from 1956 to 1963.
4.) In 1986, the Porsche 944 was the first car to not charge extra for an airbag
Amazingly, that was just 30 years ago.
5.) The Porsche crest is a combination of two coat of arms
The prancing horse is from Stuttgart's coat of arms and the ateliers and shield are lifted from Free People's State of Württemberg coat of arms.
6.) The Porsche crest made its first appearance in late 1952
It was featured in the center of the 356 Pre-A's steering wheel. It wasn't highlighting on the exterior until 1954, where the badge was integrated into the hood of the 356 Pre-A.
7.) The correct pronunciation of Porsche is "Porsch-eh"
Too many people get this wrong.
8.) The 911 design has only been updated five times in over four decades
Resulting in just six generations.
9.) Black, red, and white are the three most popular colors of Porsche rides today
Though the company will custom paint a car to your liking for a fee.
10.) In 1980, Porsche created the world's first titanium wristwatch
At the time, titanium was an exotic and extremely expensive material, so this was quite the feat. Porsche also designed the first watch with a hidden built-in compass and the first black chronograph watch.