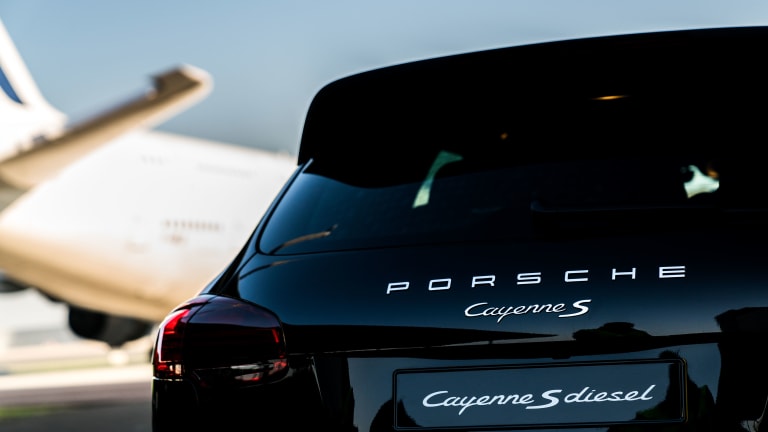 Watch a Porsche Successfully Tow the Largest Passenger Aircraft in the World
The all-time heaviest aircraft pull by a production car.
Porsche just landed itself a Guinness World Record by using a completely standard Cayenne S Diesel to tow an Airbus A380, the largest passenger aircraft in the world. Hit play to watch the impressive visual display of raw power.