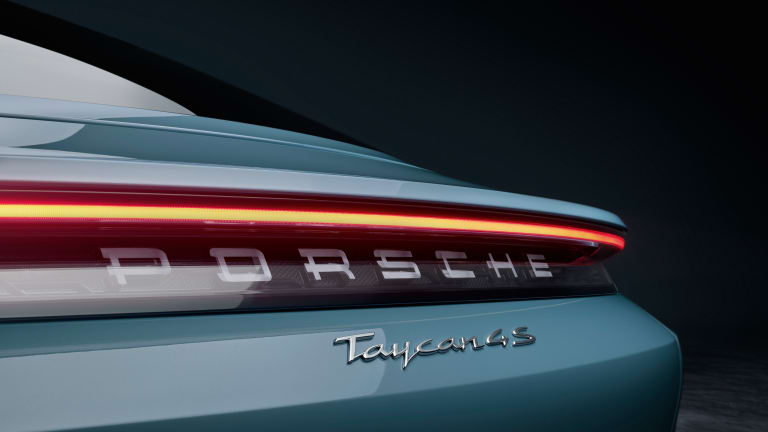 Porsche Expands the Taycan Lineup With More Affordable Option
Rejoice, Taycan enthusiasts without unlimited means. We're getting a (slightly) more affordable electric Porsche in the form of the Taycan 4S.
Pricing starts just over $100,000 for the new model with two battery options available- one with 522 hp and 252 miles of range and one with 563 hp and 287 miles of range. Each will blast from 0-60 mph in 3.8 seconds and reach a top speed of 155 mph.
Of course, that's no match for the already announced Turbo S, the most powerful Taycan, which can boost up to 751 hp with launch control engaged and hit 60 mph from 0 mph in just 2.6 seconds. But it also won't cost you $185,000.
The Taycan 4S is set to hit dealerships next spring and is now available for pre-order if you have a thing for style and electric power. We're guessing this is the "mid-range" model with an "entry-level" variant to be announced soon.