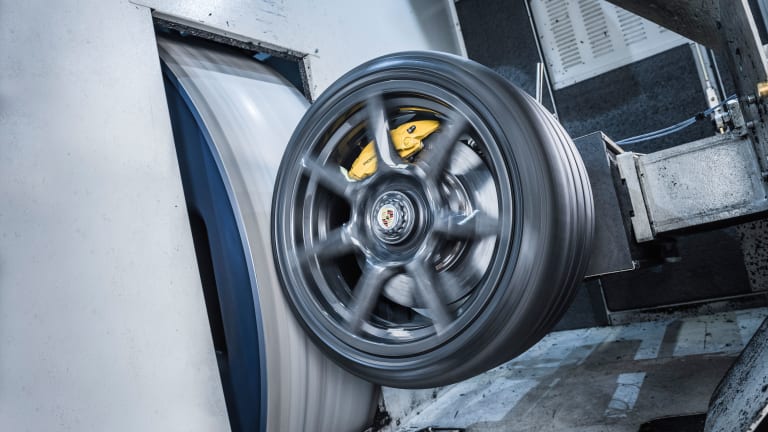 Porsche Premiers Braided Carbon Fibre Wheels
Simply stunning.
Porsche just became the world's first automotive company to offer lightweight wheels with braided carbon fibre.
An option for the Porsche 911 Turbo S Exclusive Series, the wheels are created using the largest carbon fibre braiding machine in the world, densely compacting 86 square feet of the lux material to make a single wheel.
18.7 lbs less than conventional alloys and 20% stronger, the advanced tires trail the surface of the road better and add a dosage of oomph to both acceleration and braking for a more dynamic driving experience. And it's obviously not all about performance – these things look incredible.
The ultimate wheels for the ultimate driver, 911 Turbo S Exclusive Series buyers can add to their ride for an additional $18,000.