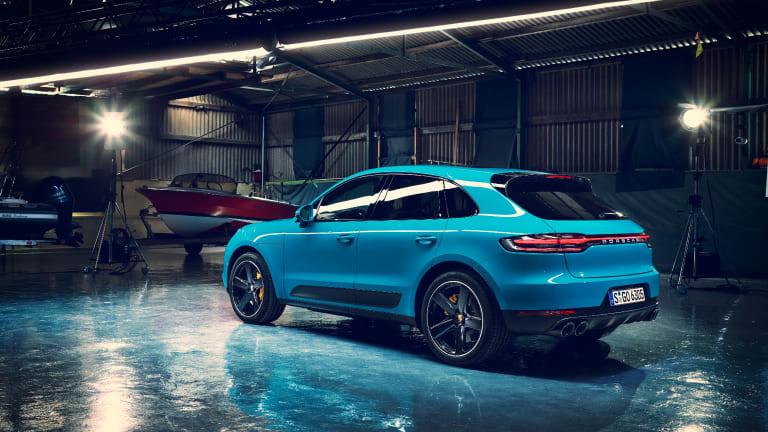 The Porsche Macan Gets a Subtle Refresh
Porsche has a hit on their hands.
The Macan, originally launched in 2014, has already sold more than 350,000 examples.
And it's only getting better from here.
The German manufacturer just revamped and refreshed the crossover SUV with things like an all-new tail light strip that transforms the back of the car, reworked wheels, an 11-inch touchscreen, upgraded cruise control with autonomous acceleration and plenty of other bells and whistles. It will also come in a few new colors, including Miami Blue, seen here, and Crayon, an absolutely stunning flat grey.