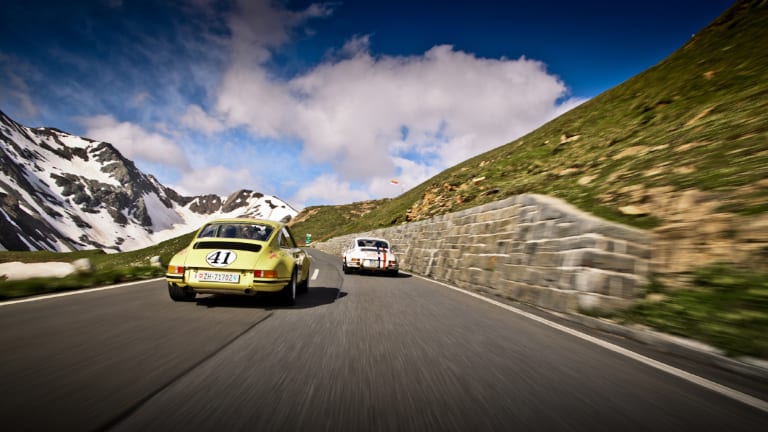 30 Stunning Photos of Porsches Old and New Racing Through the Alps
Photographer Stefan Bogner teamed up with Porsche for an exceedingly beautiful photo set through the Grossglockner, the highest mountain in Austria and one of the largest in the Alps.
The Grossglockner is one of the most spectacular driving roads in the world and when joined with everything from classic 550 Spyders and 356s to modern marvels like the upcoming, all-electric Porsche Taycan, it's truly something special. Buckle up....