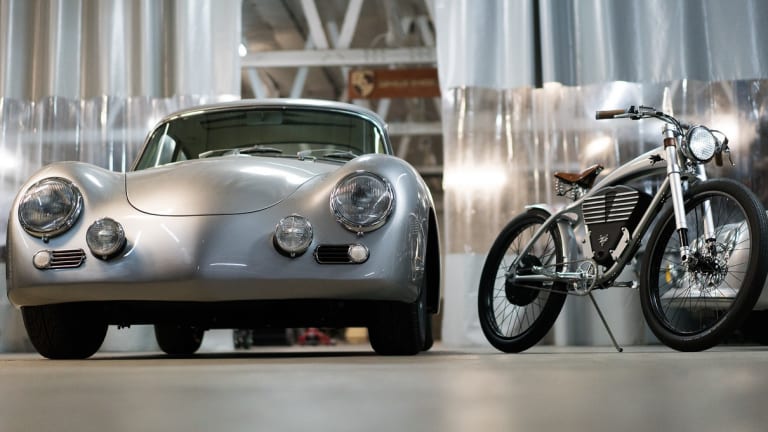 Porsche-Customizer Rod Emory Designed an Incredible Electric Bicycle
California-born and California-built.
In the Porsche world, Rob Emory is the guy. Famous. Well-liked. Respected. You get the idea.
Maker of the custom Outlaw Porsche 356s, he worked with Vintage Electric to bring that same kind of aesthetic to a battery-powered bike unlike any other.
Powered by a 3,000-watt battery, it packs a range of 35 miles and a top speed of 20 miles per hour, through there's a special "race mode," a non-street legal setting intended for off-road use only, that can crank up the speed when at the track.
Now available and shipping around the world, you can get this beautiful machine in your garage for a clean $6,995.