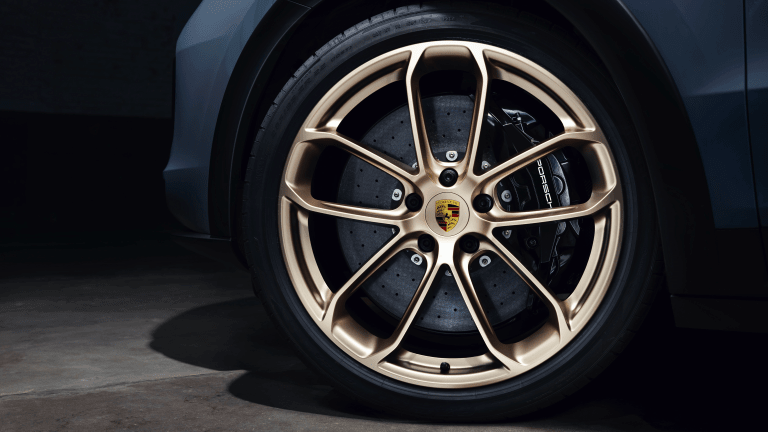 Porsche Cayenne Turbo GT Debuts With 631 HP, Plenty of Style
Porsche has just revealed the Cayenne Turbo GT, its sizzling new flagship SUV delivering sportier lines and a fair amount of sex appeal.
It's the fastest luxury SUV ever built by the German automaker, which is thanks to a 4.0L twin-turbo V8 engine good for 631 horsepower and 626 lb-ft of torque. Key metrics include a 0-60 mph time of 3.1 seconds, a quarter-mile time of 11.6 seconds, and a top speed of 186 mph. It even set a new SUV record at the Nürburgring Nordschleife, after Porsche test driver Lars Kern lapped it with a time of 7:38.9 minutes.
Arriving exclusively as a four-seater Coupé, notable design details include a healthy amount of carbon fiber throughout the interior including a contoured carbon roof and black wheel arch extensions, carbon side plates fitted lengthwise to the roof spoiler, and a diffuser panel made of carbon. It sits on 22" GT Design wheels in Neodyme, features a GT-specific front fascia, and is finished with an adaptive spoiler for better aerodynamics and extra style points.
The interior, meanwhile, features perforated Alcantara upholstery with contrast stitching and bold yellow accents on the sport steering wheel.
It's set to arrive in early 2022 with pricing kicking off at $180,800 USD. If you're interested in ordering, head to your local dealer for more info and intel.