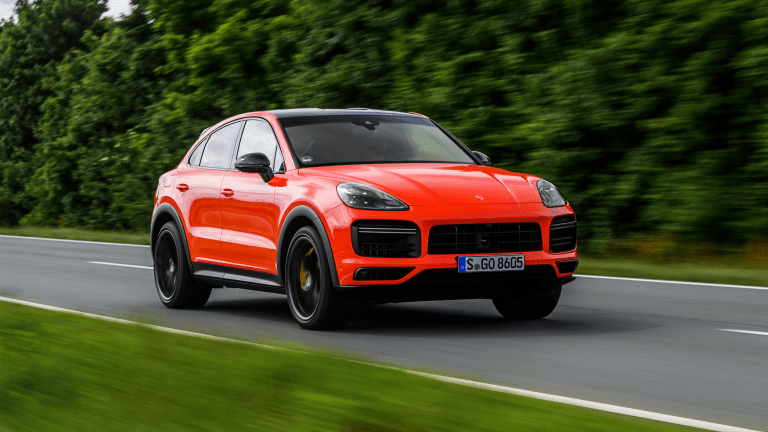 PSA: Houndstooth Upholstery Is Available for the New Porsche Cayenne Coupe
The 2020 Porsche Cayenne Coupe is receiving plenty of accolades from the automotive community, though one aesthetic aspect—the return of Houndstooth upholstery—is going quietly unnoticed.
Most often associated with 1960s Porsches, the classic and luxurious look is available as an option for every Cayenne Coupe clad with the Lightweight Sports Package, which tacks on an additional $14,440 and also unlocks a stunning steering wheel wrapped in Alcantara suede, 22" GT Design wheels, and a carbon fiber roof lined with Alcantara.
We'll take the Turbo in black, please....