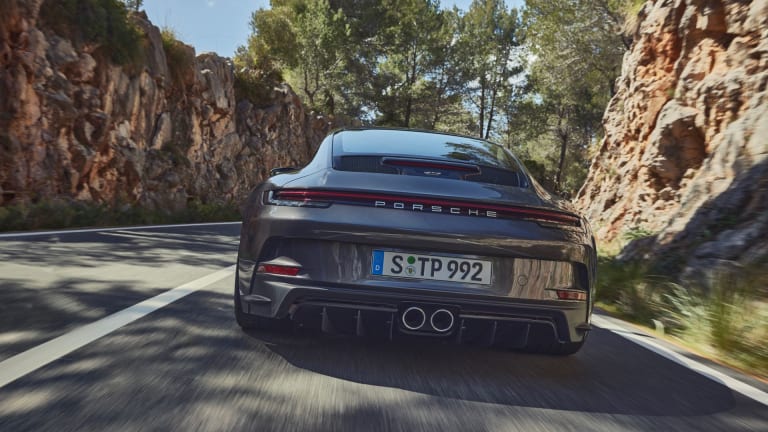 Wingless Wonder: Porsche Tones Things Down with the All-New 911 GT3 Touring
Porsche has just unveiled the all-new 911 GT3 Touring for 2022, which arrives with the same naturally aspirated 4.0-liter flat-six as the standard 911 GT3 but ditches the fixed rear wing for a more understated appearance. Well, as understated as a sports car with 502 hp and with a 9000-rpm rev limiter can get. Instead, it opts for an automatically extending rear spoiler providing similar aerodynamic benefits but with far less flash.
Other details include blacked-out tailpipes and tinted light modules unlocked via the Touring Package, along with high-gloss anodized aluminum trim strips in silver. And for the first time, the U.S. market will have the option to go with a seven-speed PDK dual-clutch transmission. There is one problem, however, for three-pedal enthusiasts who join us in the Golden State: Californians won't have access to the manual version due to state regulations.
Available to order now, delivery is expected early next year. Pricing, meanwhile, matches the standard 911 GT3, which starts at $163,450 USD.