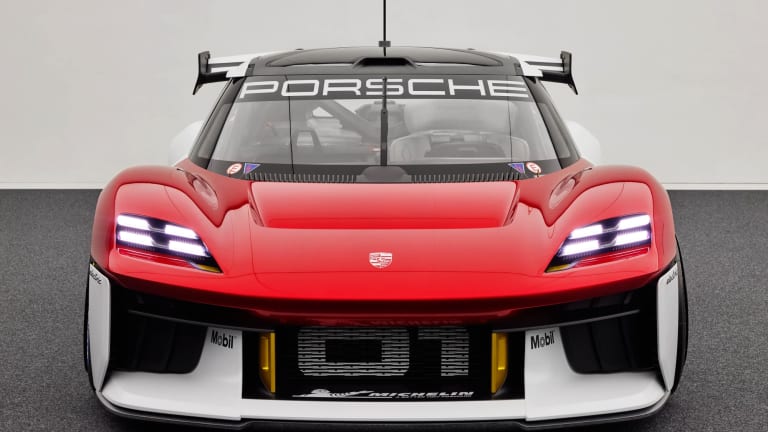 Behold: Porsche Unveils All-Electric Mission R Track Car
German automotive house Porsche has just previewed the conceptual Mission R, a new GT racing car that pairs electric power with style and ability.
Two sets of electric motors built on a 900-volt architecture deliver 429 hp to the front wheels and 644 hp to the back wheels, combining for 1,073 hp total. Porsche also notes it's good for a 0-60 mph time of 2.5 seconds and a top speed of 186 mph. "It's indescribable; the immediate surge of power from the two electric motors is something you simply have to experience for yourself," says Timo Bernhard, race car driver and Porsche Ambassador. "The only time I've ever experienced such an amazingly powerful boost was in the Le Mans-winning Porsche 919 Hybrid car."
It also packs a fast-charging system delivering 80% battery in just 15 minutes, a revamped interior with track-ready style, an ergonomically thoughtful display, and a special steering wheel monitor that displays mirror video feeds from nearly every angle.