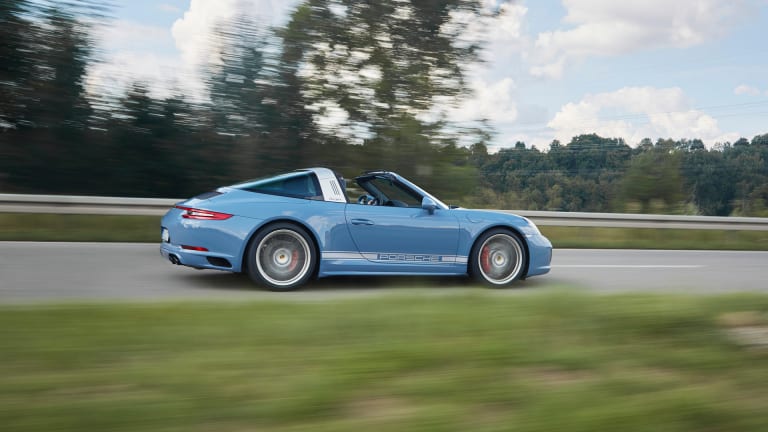 Limited Edition Porsche 911 4S Targa Looks Stunning in Retro Blue Paint Job
Inspired by the largest volcano in Europe.
The Porsche squad in Germany just delivered a beautiful special edition 911 4S Targa with a cool "Etna Blue" paint job inspired by the largest active volcano in Europe – Italy's Mount Etna.
Though a rather random drop, it's a beautiful car with an extra dose of cool thanks to the limited number of examples.
If you thinking about picking up a Targa soon, snagging this retro-y variation is the way to do it.