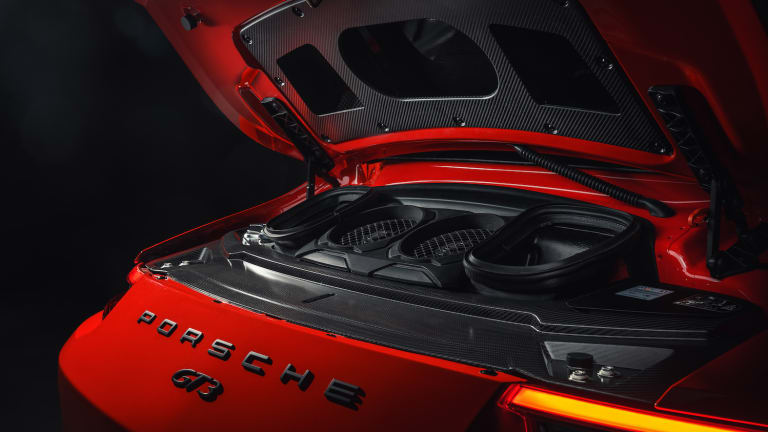 The New Porsche 911 GT3 is Built to Devour Both Road and Track
Just unveiled in Geneva.
At the Rolex 24 at Daytona last month Porsche killed the competition in the GT Daytona (GTD) class with the rip-roaring 911 GT3 R. Now that same race-winning competition is making its way into the marque's latest (barely) street legal sports car, the 2018 911 GT3.
Just unveiled at the Geneva Motor Show, the stunning speedster features a new naturally aspirated, i.e. non-turbo, high-reving 4.0 liter flat-six engine good for 500 hp and 339 lb.-ft. of torque based on the one now used in all 911 race cars, including the GT3 R and 911 RSR.
That kicks it from 0 to 60 mph in 3.2 seconds with a top speed of 197 mph with a PDK transmission as standard, though for purists Porsche will also offer the GT3 with a six-speed manual transmission.
Want one? It'll run you $143,000 and change and you'll have to wait until fall. But that's a small price to pay for owning the road....