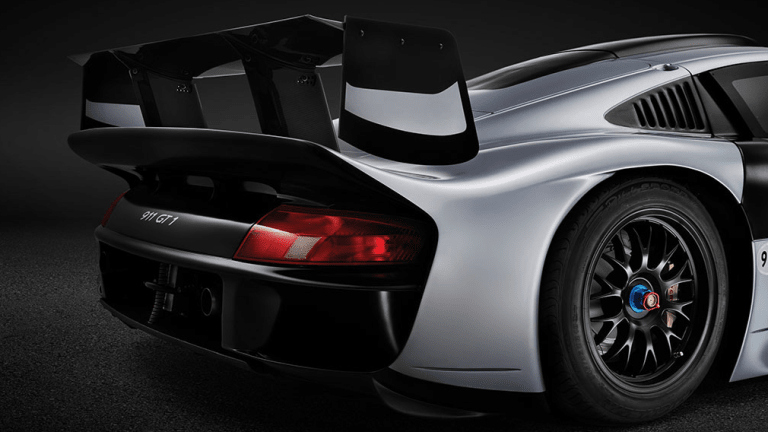 Somehow This Porsche 911 GT1 Evolution Is Completely Street Legal
For running errands at 200 miles per hour.
This Porsche 911 GT1 Evolution is not your average ride. It has 13 total wins at the track, raced in the 24 hours of Daytona, and only fourteen of these were ever built.
Out of those fourteen, this is the first and only one to ever be available for public sale, where it will hit the auction block in Monaco thanks to RM Sotheby's.
Expected to land a pretty penny, well over $3 million, the coolest part about this ride might not be its race history or ludicrous speed, it's the fact that it's one of the only true race cars in existence that's totally and completely street legal.
Can you even imagine tossing the keys to the valet guy only to have him step into this?
If you think a run-of-the-mill 911 turns heads, just wait until you get behind the wheel of this thing.....