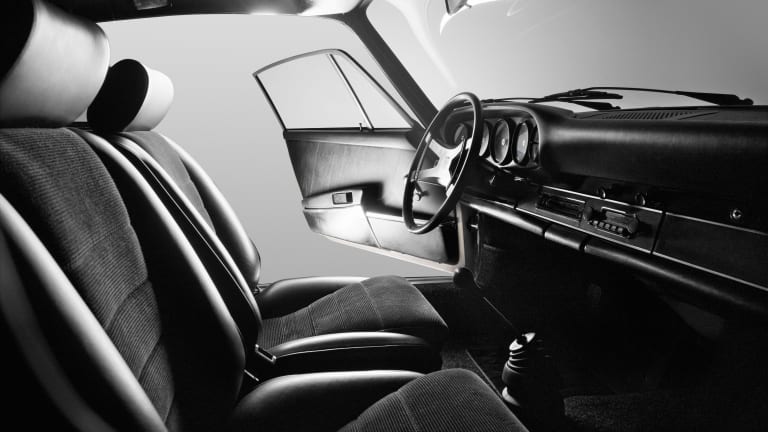 Car Porn: 1973 Porsche 911 2.7 RS
Try not to stare.
Once deemed the ultimate investment, it's safe to say that the Porsche 911 2.7 RS still delivers the quintessential motoring experience.
After its international debut at the 1972 Paris Show, all 500 road-going examples got snatched up immediately. And why wouldn't they? Being the first Porsche to wear the RS moniker, the 2.7-litre flat six German beast not only had the sex appeal–fat tires, duck-tail spoiler–but could also rev up to 60 mph in under six seconds.
It's as pure as a luxury vehicle you will drive and see. Fortunately for us, Steffen Jahn parked one in a studio for us and applied his fine-arts expertise to bring us uncorrupted views of this superb model. Take it all in.