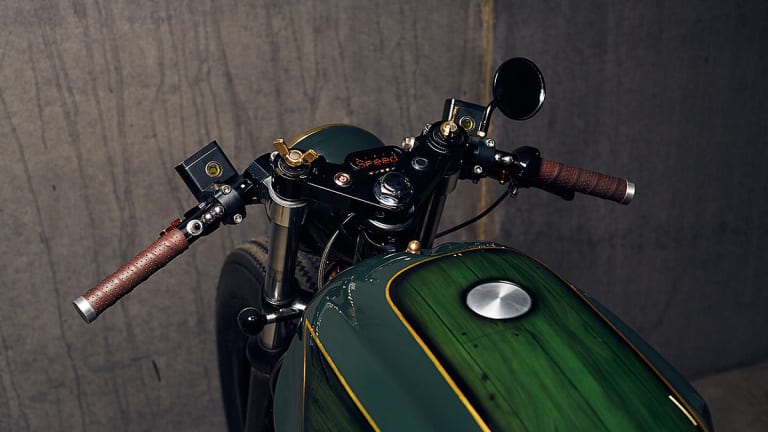 High Praise For This Custom Honda CX500 With A British Racing Green Makeup
Style for miles.
Most markets ceased production of the water-cooled, V-twin Honda CX500 in the mid '80s. Aussie custom bike builder, Justin Holmes of PopBang Classics has exploited the demand for the newly cool motorbike. And isn't just making them look cool as hell, but he's a one-man show making a strong name for himself in the industry – and all up Queensland's Gold Coast.
With a clean brief to paint it green, and put the biggest tires possible on it, Holmes stayed true to his bike beliefs – keep it simple, classic, and classy.
He shaped the tank out of fiberglass and hit it with a coat of British Racing Green complements from Jaguar. We approve.
Vintage-forward thinking, elegant detailing, and Brooks England leather accents – we're worshiping the two-wheeling creations PopBang Classics are putting back on the wandering asphalt.