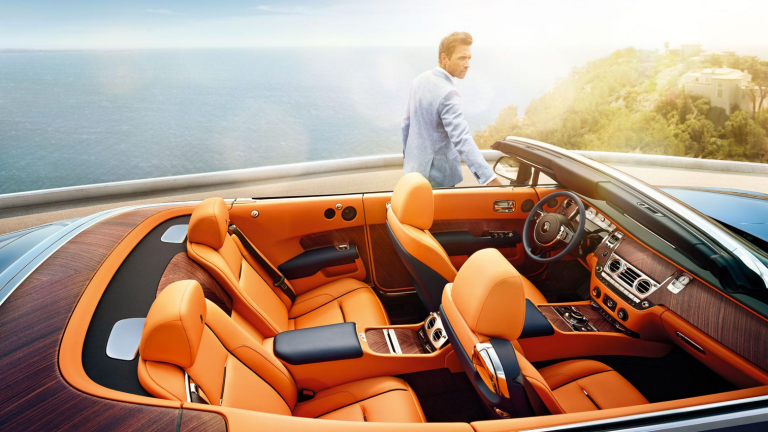 20 Stunning Photos Of The Newly Unveiled Rolls-Royce Dawn
"Baller status" would be an understatement.
They're calling this beast the sexiest Rolls-Royce ever built for a reason, it's downright gorgeous. The Rolls-Royce Dawn, shown here with an electric orange interior that compliments the navy blue paint job perfectly, is a tour de force of opulence, blending the Rolls-Royce tradition of royal-esque looks with modern details and styling for a ride that sings in almost every way. Our only complaint? The soft top roof. So hopefully you live somewhere with a climate that supports top down activities as often as possible if you plan to own this bad boy.