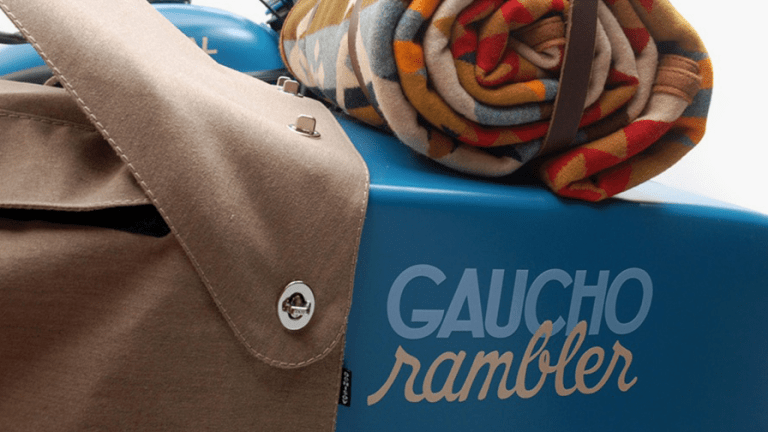 This Pendleton Edition Sidecar Motorcycle Is The Coolest
Rugged and unique.
Motorcycle maker Ural teamed up with Pendleton Woolen Mills to add some serious Native American inspired coolness to a limited-edition sidecar motorcycle they were building.
The ride comes with a sunburned canvas upholstery, a Journey West blanket by Pendleton, a totally old school atheistic, and a beautiful blue paint job. Plus, it's equipped with Ural's 2wd capability to handle just about any kind of terrain.
Their goal when designing this ride was to create something that's all about the spiritual journey devoid of stuff. No serious packing or preparation, just you, a companion, and the open road.
Priced at $14,350 and limited to just 50 units, buying this sooner rather than later is advised.