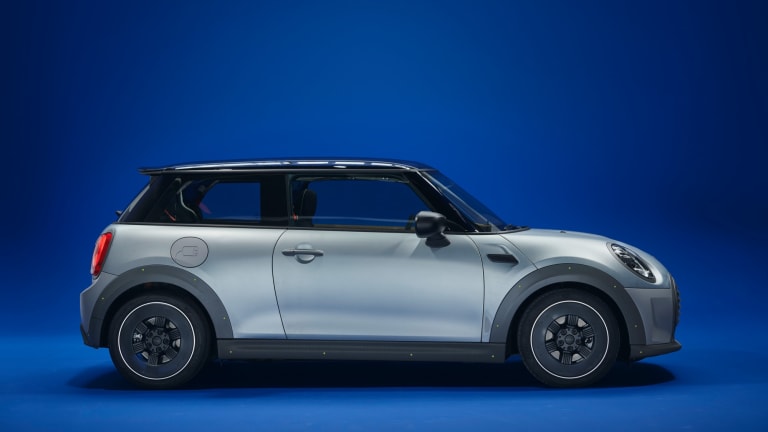 Paul Smith Reveals Custom, Less-Is-More Mini Cooper SE
Following up the eye-popping custom Defender a few years ago, Paul Smith is back with a one-off Mini Cooper SE featuring an unfinished body paired 3D printed elements made from recycled plastic.
Inside, meanwhile, the legendary British designer opted for knitted fabric seats and recycled cork with — as expected — his signature pops of colors.
Is it for everyone? Probably not. But to us, it's pure art. And though it's not for sale now, things might change in the future.