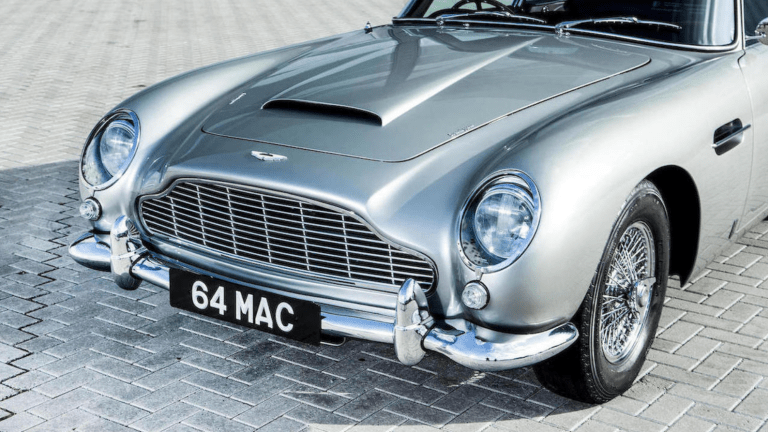 Paul McCartney's 1964 Aston Martin DB5
Shortly after The Beatles' iconic performance on the Ed Sullivan Show, Paul McCartney purchased this 007-worthy 1964 Aston Martin DB, adding personal touches like musical notes hidden in the leather interior and a Philips Auto-Mignon automotive record player inside of the car.
McCartney drove the car regularly until around 1970, putting close to 40,000 miles on the engine. Since then, it has changed hands often, with Top Gear host Chris Evans even owning it at one point.
In 2013, it went through a robust restoration, where the owners changed the color to silver, reworked the interior in a dark red, and enhanced the engine from 4.0 to 4.2 liters. It's unclear why they dramatically revised a car with such a historic past, but you can't argue with how it turned out.
Now it's heading to auction in London through Bonhams, where experts are saying it will go for somewhere between $1.6mm and $2mm. A true piece of motoring and rock and roll history, this would be a fine addition to any collection.