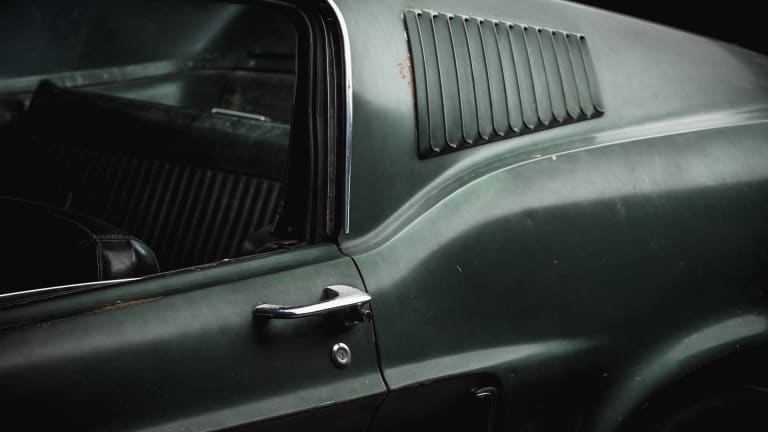 The Original Bullitt Mustang Resurfaces After 40 Year Absence
For 40 years, the 1968 Mustang GT fastback that starred alongside Steve McQueen in Bullitt was thought to be gone forever.
But it wasn't.
Despite the best efforts of Mr. McQueen and car collectors everywhere, the original ride belonged in the private collection of Bob Kiernan, an insurance executive who planned to restore the ride with his son, Sean.
But when Kiernan succumbed to Parkinson's, Sean finally revealed it to the world through classic car insurer Hagerty and Ford. Though he has no plans to sell the iconic car, he's planning to build and auction replicas with proceeds going to the Michael J. Fox Foundation for Parkinson's Research.