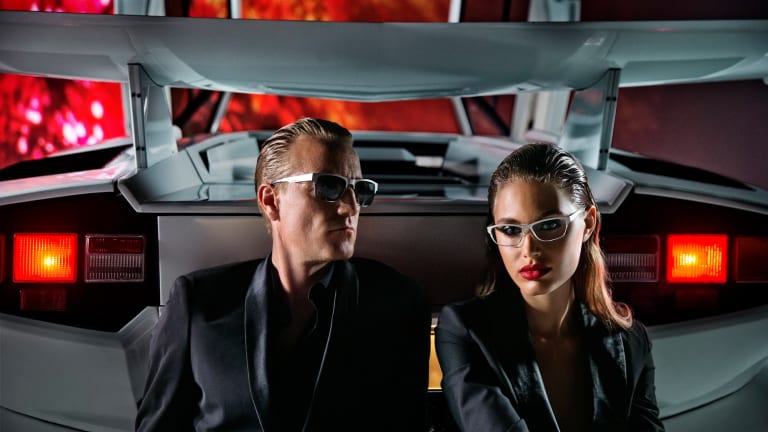 The Lamborghini Countach Has Never Looked This Cool
Wicked in white.
Danish eyewear brand Ørgreen just dropped the hammer with their stunning 2016 campaign featuring model Maja Krag and Nikolaj Hübbe, Artistic Director of the Royal Danish Ballet.
Capturing mysterious and sexy snaps that blend retro '80s New Wave vibes with futuristic jet set style, it's a unique look that's just dripping in cool.
They even added in a vintage white Lamborghini Countach for added style. Buckle up.