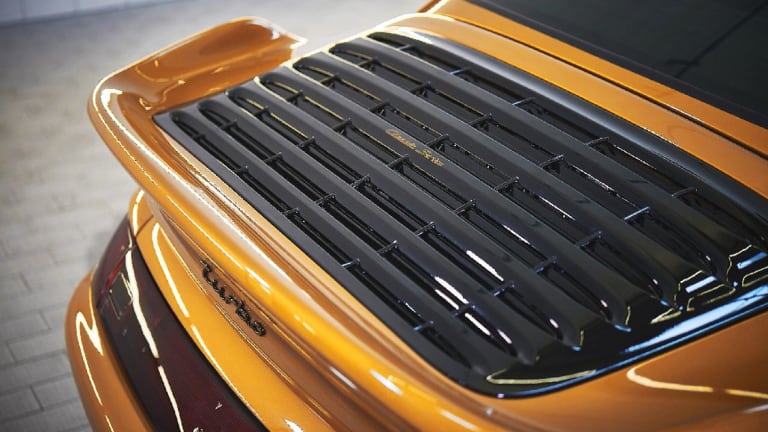 This One-Off Porsche 993 Turbo Has the Midas Touch
Nobody celebrates the big 7-0 quite like Porsche.
And as their anniversary year continues, so do the hits.
Case in point: the new "Project Gold" one-off 993 Turbo that takes the body of the cult classic and enhances it with an all-new, period-correct, air-cooled 3.6-liter twin-turbo flat-six engine, the freshest coat of metallic paint possible and tons of other "remastered" elements that instantly make this one of the most desirable grail Porsches ever made.
It's totally, completely, 100% okay to wipe the drool off your keyboard in 3...2...