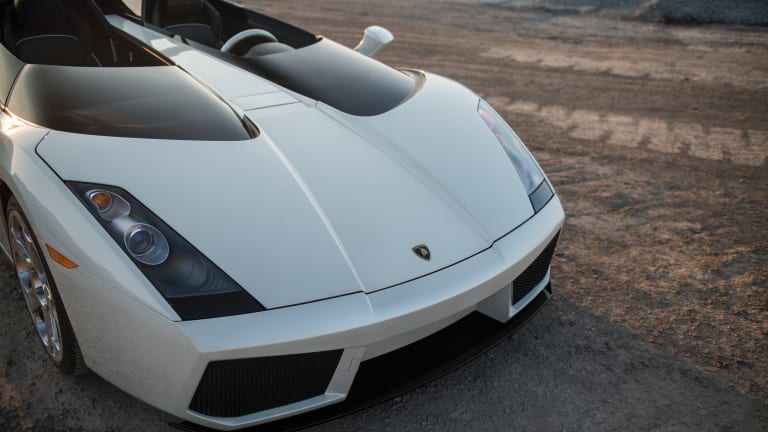 Car Porn: The One-Off Lamborghini Concept S
No windshield, no problem.
Just over a decade ago, Lamborghini unveiled the elusive and downright sexy Concept S roadster to the world, where it was met with dropped jaws from automotive enthusiasts globally.
The street-legal ride was originally slated to have a run of 100 examples but was scrapped by the Italian manufacturer for a variety of reasons.
Now just a one-off, the V12-equipped monster is up for grabs courtesy RM Sotheby's, where it's expected to go for somewhere between $1,800,000 and $2,500,000 at auction. Mr. and Mrs. Deep Pockets, take note....