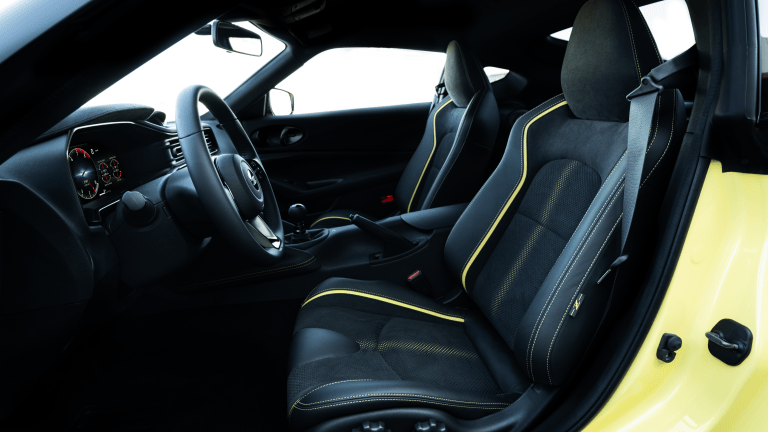 Nissan Impresses With Z Proto Reveal
Nissan doesn't typically interest us much but we're absolutely in love with the newly unveiled Z Proto preview, which comes standard with a six-speed manual and packs a twin-turbo V6.
Channeling its retro origins rather than the shoddy styles of some of the modern examples, it delivers an achingly gorgeous side profile offering similar vibes to the 911 and F-Type. And its got lots of sharp detailing, too, including carbon fiber enhancements on the side skirts, teardrop-shaped LED headlights, and dual exhausts.
Performance stats and pricing information should be announced soon, so stay plugged in here for more news as it comes in.