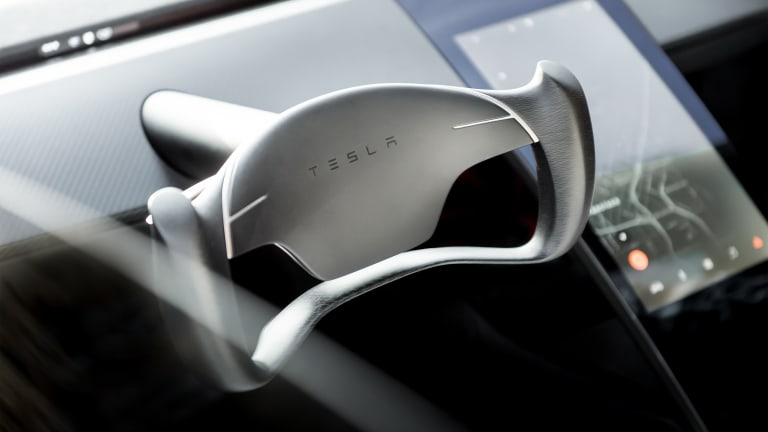 Tesla Shocks the Car World With Surprise Supercar Reveal
At the Tesla Semi event, Elon Musk shocked the car world with a surprise unveiling of the next-generation Roadster, which he described it as a "smackdown" to the gas-obsessed auto industry.
Set to be the fastest production car ever made, the $200,000 supercar can hit 0-60 mph in 1.9 seconds, has a top speed of 250 mph, and can speed burst a quarter mile in just 8.8 seconds. Yes, for real. Despite the oomph, it also has the highest range of any Tesla to date, with the ability to travel up to 621 miles on a single charge.
A release date hasn't been set yet but interested buyers can place a reservation now for $50,000. Paging Tony Stark....