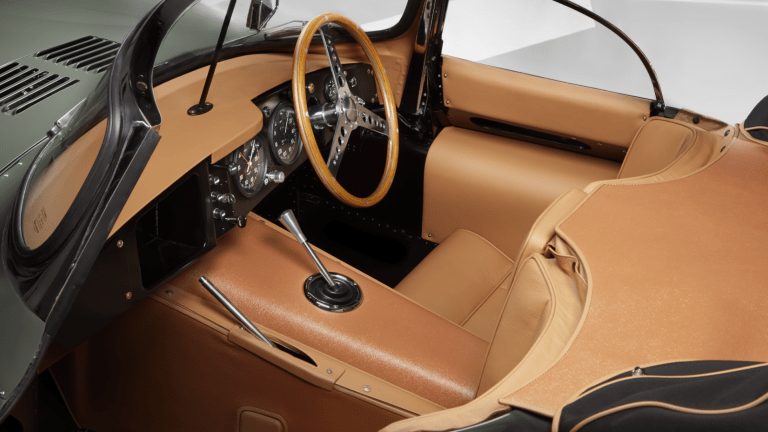 Jaguar Is Bringing Back the XKSS for Modern Day Steve McQueens
Good God...
Jaguar just brought back one of the sexiest, best-designed cars in the history of motoring: the XKSS. Finished in Sherwood Green paint and recreated by the Jaguar Classic engineering team, nine lucky SOBs around the world will get this ride delivered sometime in 2017.
The XKSS, originally a road-going conversion of the Le Mans-winning D-type, lost nine cars in a factory fire that were meant to make their way to North America. These modern models, 60 years later, are meant to take their place.
Recreating these masterpieces took 18 months of research and some crazy modern technology, including a full scan of several classics to help create a perfectly exact digital replica that will be used as a manufacturing blueprint. Jaguar estimates that 10,000 man hours will go into building each of the new XKSS cars.
"The XKSS is one of the most important cars in Jaguar's history, and we are committed to making the 'new original' version absolutely faithful to the period car in every way," says Kev Riches, Jaguar Classic Engineering Manager. "From the number, type and position of all the rivets used – there are more than 2,000 in total – to the Smiths gauges on the dashboard, everything is the same as the original cars, because that is the way it should be."
Each recreated car is priced in excess of $1 million and apparently have already been sold to big spenders with excellent taste. Try not to be jealous- okay, sorry, that's an impossible task.