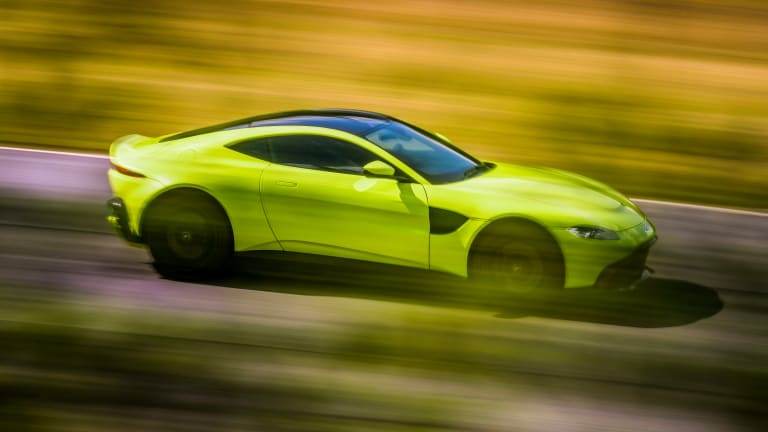 The New Aston Martin Vantage Is Achingly Beautiful
Its first overhaul since 2008, the all-new Aston Martin Vantage is another serious winner from the British motoring company.
The accessible (for a sports car of this nature, anyway) $150,000 price tag buts it squarely against the likes of the Porsche 911 and the Jaguar F-Type SVR, making it one of the most exciting new releases from Aston Marin in years. A more realistic entry-point for high-earners who tend to stick with the usual bunch of luxury cars, the manufacturer is sure to see a whole new group of customers thanks to this positioning.
There's no shortage of oomph either, thanks to the Mercedes-AMG four-litre, twin-turbo V8 engine under the hood. It's capable of going from standstill to 60mph in just 3.5 seconds and hitting speeds up to 195mph without breaking a sweat.
Set to hit pavement in mid-2018, this is bang for your buck with style.