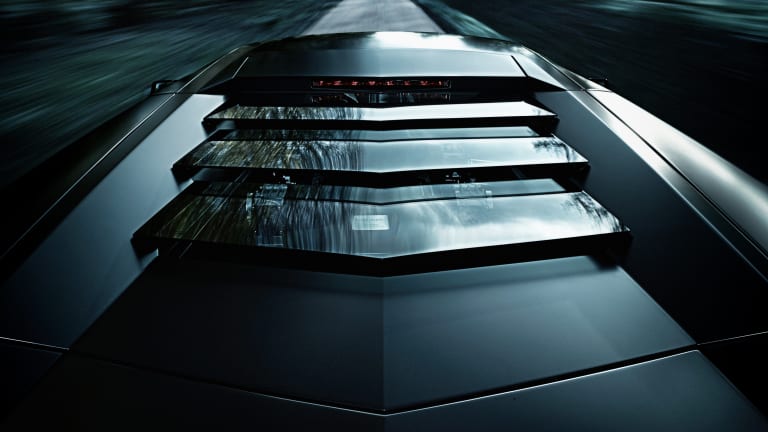 10 Moonlit Photos of a Lamborghini Reventón
Under the stars with a 221-mph Italian beast.
The Lamborghini Reventón is a mid-engine sports car that debuted more than 10 years ago at the Frankfurt Motor Show. Against a pitch-black backdrop, automotive photographer Steffen Jahn snapped the violent allure of the supercar, showcasing the moonlit beauty in a truly dazzling way.