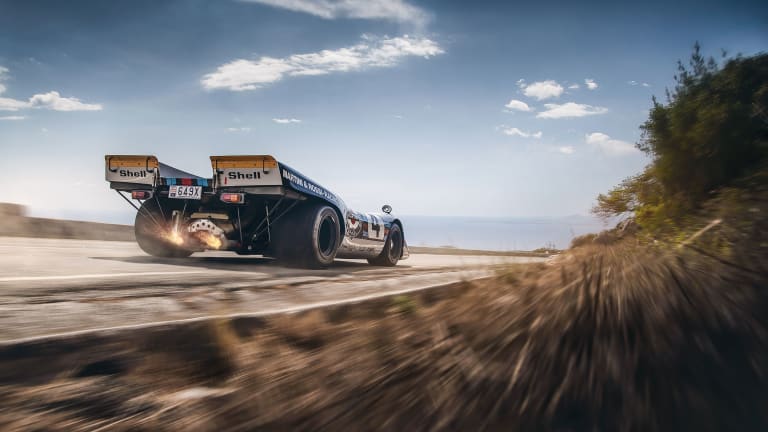 Monaco Resident Converted His Porsche 917K Into Street-Legal Beast
The French and Italian Rivieras are filled with stunning supercars with ridiculous price tags and ridiculous style. To stand out in the crowd, Monaco resident Claudio Roddaro decided to convert his legendary Porsche 917K racer, one of 37 ever built, for legal road use.
Two months of bureaucratic red tape later, they found the way: Count Rossi, the Italian mastermind behind the iconic Martini x Porsche sponsorship, owned the no. 030 car 917K racer that somehow became road-legal through a highly-suspect loophole.
Authorities told Roddaro if his car meant those exact specifications, his 917K would be legal as well. Mountains of paperwork were sorted and he soon received a pair of number plates.
The stunning car with its Martini livery and monstrous 600-horsepower flat-twelve engine can know be seen ripping up the streets of Monte Carlo regularly. Have fun with this one, valets....