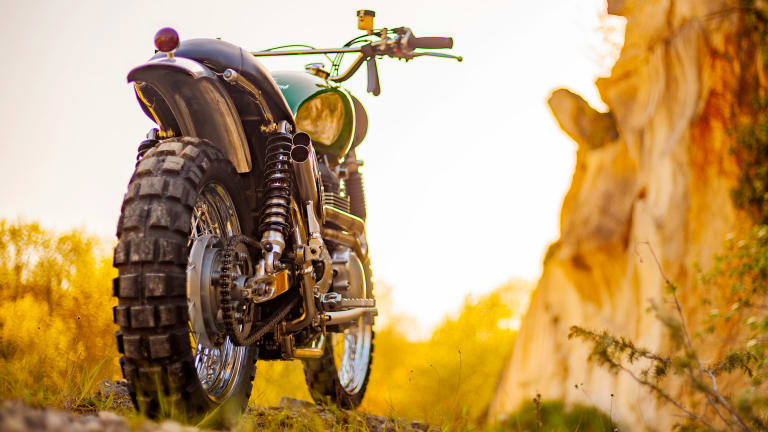 This Custom Triumph Bonneville Is a Rolling Tribute to Steve McQueen
When France's FCR Original decided to do a custom tribute to a '70s scrambler based on a Triumph Bonneville, it seemed only proper to pay homage to Steve McQueen.
The King of Cool owned several Triumphs and rode one in the 1964 International Six Day Trials (ISDT) motorcycle race as well as in the iconic movie The Great Escape.
The first thing you notice about the beautiful two-wheeler is its British Racing Green gas tank with a chrome insert, along with a #7 rally racing plaque. FOrigin
It's not just a pretty toy, either; FCR got rid of all excess weight to make the most of the 900cc engine. The only really plush touch is the custom leather saddle.
Add a pair of rugged off-road tires and the "Green Legend," as it's called, is ready to tackle any terrain, while the custom exhaust makes it sound like something really mean. And away we go....