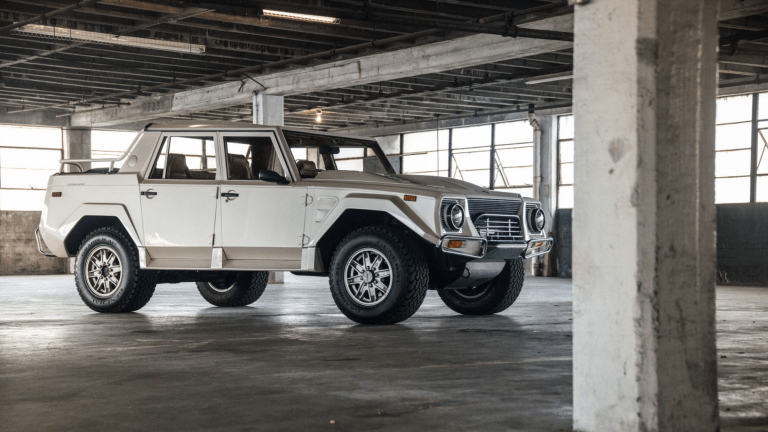 This Lamborghini SUV Makes the Hummer Look Like a Toy
Rambo Lambo!
Many people don't know Lamborghini made a ridiculous (in the best of ways) SUV for a short period of time in the late 80s and early 90s. Dubbed the LM002, it was a four-wheel-drive monster that mixed military-style with Italian luxury. Only a few hundred examples were built and of those, only 48 were LM/American-spec.
One of them is currently for sale through the Petrolicious Market and magically only has 3,384 miles on the engine. Priced at a cool $309,900, this would make a terrific addition to any collection of unique rides.
Feast your eyes on it here: