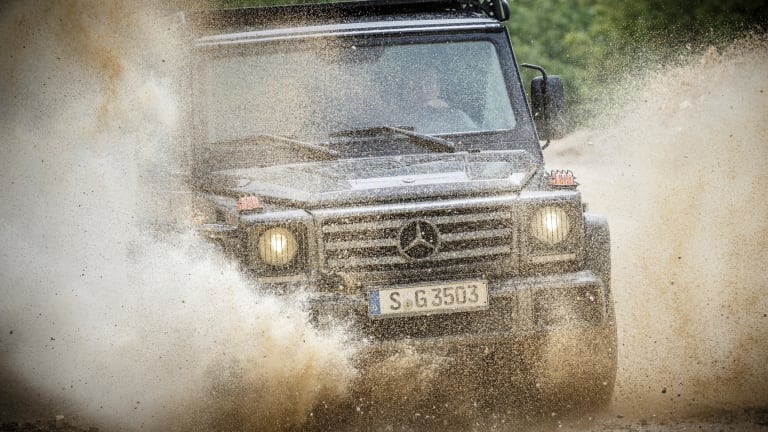 Mercedes-Benz Ditches Flash For Rugged Cool With Updated G-Wagen
Off-road ready.
Mostly seen on Rodeo Drive and in music videos nowadays, the Mercedes-Benz G-Wagen has gone from off-road utility monster to simply a status statement. Luckily, the German auto manufacturer is bringing things back to basics with its G 350 d Professional.
Featuring the same boxy lines but now loaded with a diesel powered 245-hp six-cylinder V6 engine, permanent all-wheel-drive, all-terrain tires, roof rack, and a wood-clad load compartment – it has everything you need for a proper excursion (or military operation) but none of the bells and whistles that previously came with the 4x4 like leather seats and power windows.
Sure, it's paired down, but there's something a bit more rugged and cool about an SUV that's meant purely for purpose and nothing else. Plus, the ~$30,000 drop in price ain't bad either.
Unfortunately for most of the world, this looker is only heading to Europe for the time being, but if it sells well, there's a chance they expand this overhaul globally.