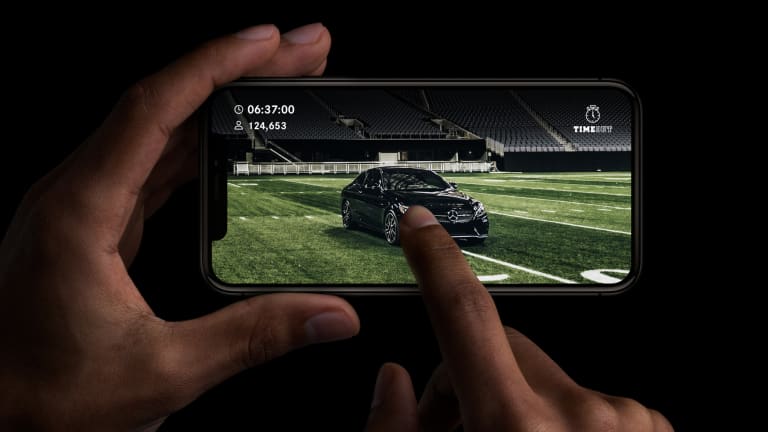 The Winner of This Super Bowl Mobile Game Gets a Mercedes-AMG C43 Coupe
During the Super Bowl this year, Mercedes-Benz will be unleashing a Last Man Standing mobile game that tests patience and stamina for a chance to win a Mercedes-AMG C43 Coupe.
Here's how it goes down:
Players use their fingers to follow a virtual Mercedes-AMG around a smartphone screen. Lose contact with the car, you're out. And the last person touching the car wins it. Simple, right? The difficulty will progress as the big game goes on and a live counter will show the number of players remaining, straight out of the HQ Trivia playbook.
May the best fan win....