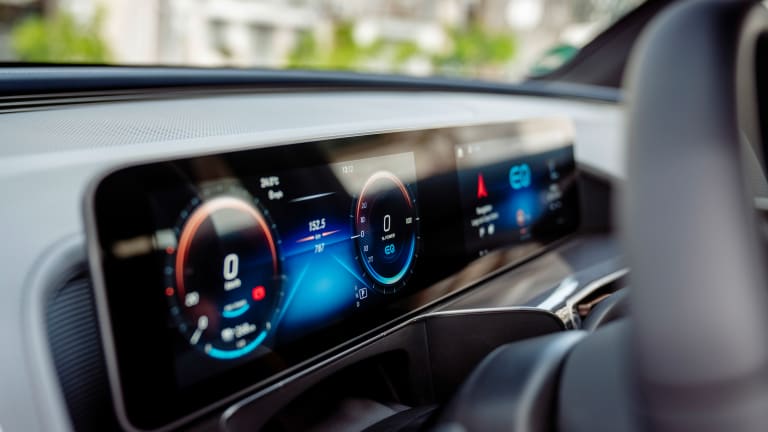 Mercedes-Benz Unveils Special Edition Electric SUV
At the New York International Auto Show, German carmaker Mercedez-Benz unleashed the EQC Edition 1886 electric crossover, a limited release version of Merc's upcoming electric SUV.
The special edition EV pays homage to the world's first motorcar, the Benz Patent Motorwagen, and is clad with dozens of cool cosmetic upgrades including a blacked-out grille, high-gloss light alloy wheels, an exclusive metallic silver paint, indigo and black upholstery, an upgraded sound system, interior lighting effects, and a fragrance and ionization system. The electric powertrain remains unchanged from the standard version, delivering 402 hp, a top speed of 112 mph, and a 0-60 time just shy of five seconds.
Set to arrive in 2020 with pricing TBA, be on the lookout for this one.