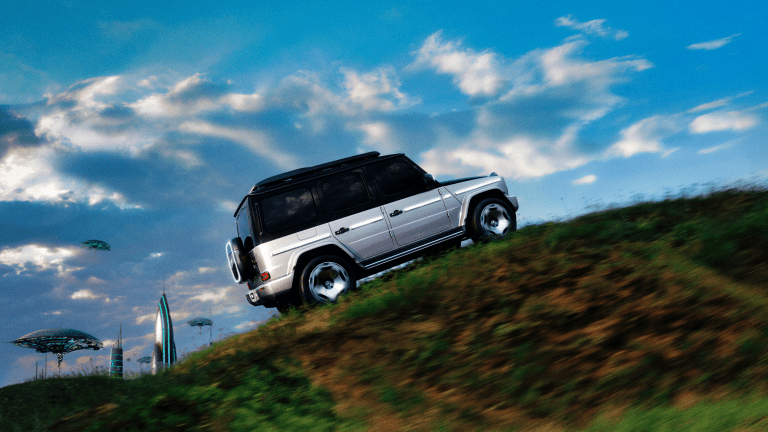 Mercedes-Benz Reveals an Eye-Popping Electric G-Wagen
Mercedes-Benz has just unveiled a gorgeous electric concept version of the G-Wagen at the 2021 IAA Mobility show in Munich, which takes the iconic off-roader into the future with style and excellence.
The stunner — officially known as the Concept EQG — features an epic ensemble of design details including 22-inch polished aluminum rims, a bespoke grille illuminated by rounded LED blocks in a 3D effect, a glossy black roof, and a revamped wheel cover that replaces the spare tire with storage for charging cables. "This looks fantastic," notes friend-of-the-site Ben Bator, co-founder of Lafayette American and Texts from Last Night. "And like they should only show how much it costs in ETH."
And though the conceptual exercise didn't give us intel on power or range, it did give us plenty to gawk at including a "70s space opera" of a short film, "where an electric vehicle will take you to a world beyond imagination."
We're all the way in....