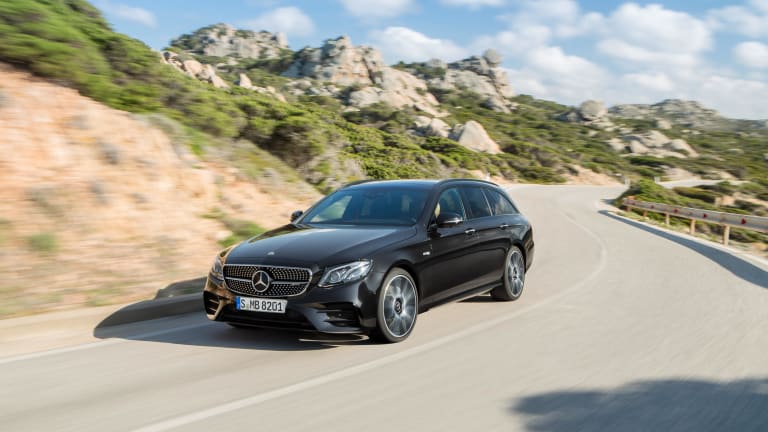 Feast Your Eyes On The Stunning Mercedes-Benz E400 Wagon
For the EU only.
For a daily driver, there are few rides cooler than a sporty wagon. Some people hate them, some people love them, we flat-out adore them.
As nice as the E400 wagon is, the EU-only Mercedes-Benz E43 4MATIC AMG is basically everything we want in a ride. It goes from 0-62 in just 4.7 seconds, has a top speed of 155 miles per hour, and features stellar design lines, tons of space for adventure gear (or family) and an understated vibe that balances nicely with all the typical Mercedes-Benz luxuries.
Feast your eyes on it below. It might be worth moving to Europe for.