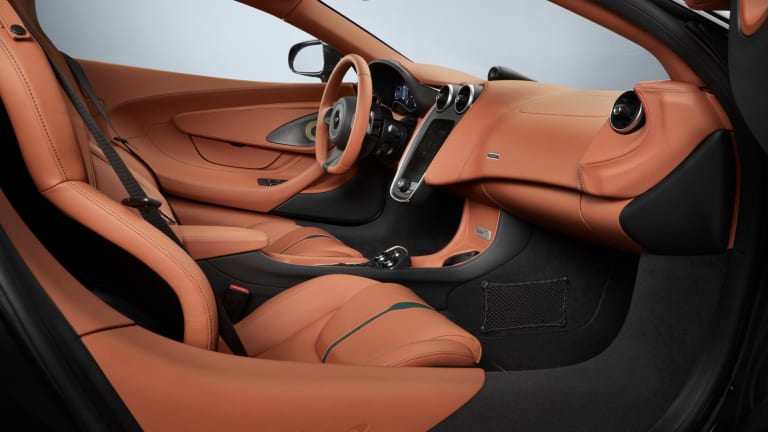 McLaren Special Operations' 570G Will Leave You Green With Envy
Automotive nirvana.
For the past few years, McLaren Special Operations has been unleashing limited edition supercars that pay homage to the on and off the track history of McLaren.
To honor the 20th birthday of the F1 XP GT "Longtail," above, MSO designed and debuted the XP 570GT, an instant-classic that's fitted with a Saddle Tan leather interior and an absolutely striking green paint job.
Limited to only six examples prices starting at $170,000, this is the kind of ride that will only go up in value and look better and better with each passing year.
Of course, you have to know somebody who knows somebody to get one of these reserved, so a special shout out to any well-connected readers with the means.