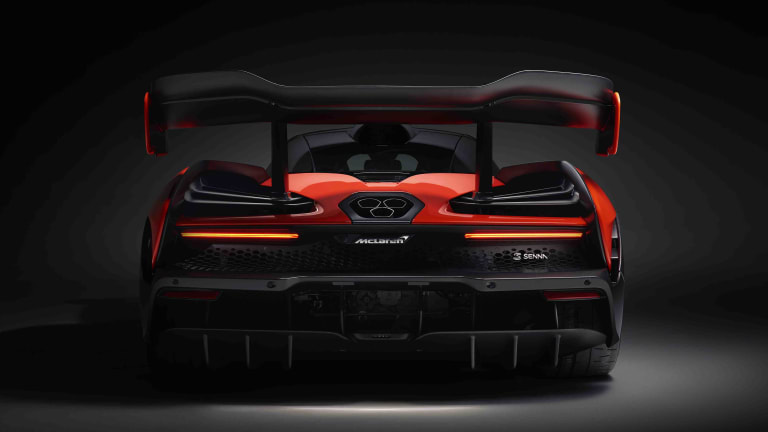 McLaren Pays Homage to Ayrton Senna With New Supercar
Bearing the name of legendary Formula 1 driver Ayrton Senna, the newly unveiled McLaren Senna has been designed and engineered with the single-minded purpose of being the ultimate road-legal track car.
Packing a 4.0-litre twin-turbocharged V8 under the hood, the most powerful McLaren road car internal combustion engine ever, they warn the Senna is "legalized for road use, but not sanitized to suit it." It's also the lightest McLaren road car since the iconic McLaren F1, with carbon fiber chassis and body panels.
"This is the first project that really connects with Ayrton's racing spirit and performance," says racing driver Bruno Senna. "The McLaren Senna honors my uncle because it is so utterly dedicated to delivering a circuit experience that allows a driver to be the best they can possibly be. There is an absolute, seamless connection between car and driver and this pure engagement, these sensory cues that a driver responds to and relies on upon, ensure an experience so focused and immersive that you are left in awe of the depths of excellence the McLaren Senna possesses."
Production is limited to 500 units, all hand-assembled at the McLaren Production Center in England, and each car will be priced around $1mm. For those looking to add this to their garage, the run – unsurprisingly – sold out immediately. Next time....