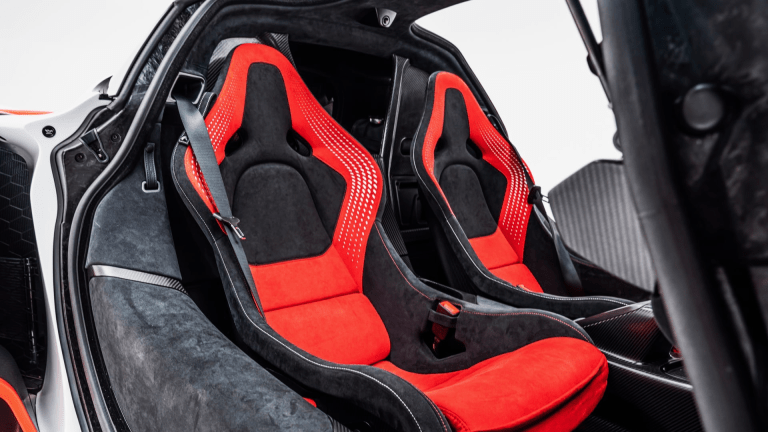 McLaren Reveals the Stunning Sabre Hypercar
British motoring company McLaren has just revealed its latest hypercar model, the Sabre. And unsurprisingly, it's an absolute beauty.
Exclusive to the United States market and limited to 15 examples worldwide, it's powered by a twin-turbo V8 engine good for 824 hp and 590 lb-ft of torque and a rumored top speed of 218 mph. That makes it McLaren's fastest non-hybrid, two-seat, road-legal card yet.
Beyond that, it's mostly under wraps. But we do know that every build has already been allocated, each specially tailored for its new owner.