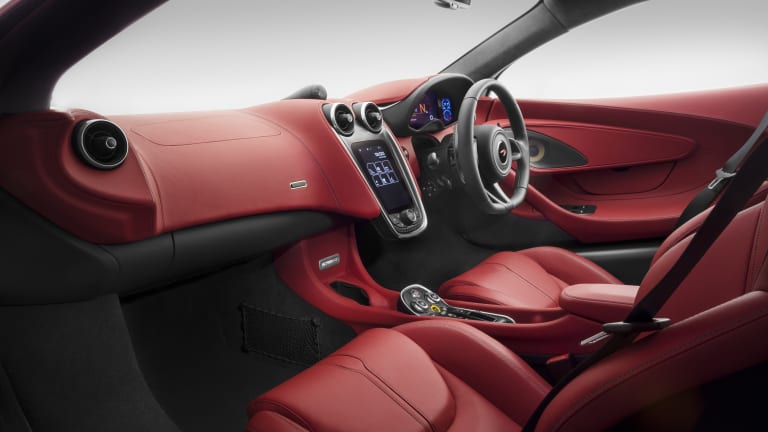 McLaren Brings The Heat With Its Super Sexy 570GT
"The most luxurious and refined of any McLaren to date."
Really into the brand new 570GT from McLaren, which is being billed as "their most luxurious and refined car to date."
Featuring a McLaren-developed 3.8-liter twin turbo V8 M838TE pumping out serious power and torque, classic GT lines, and an extended rear spoiler, this is pretty much everything you want in a dynamic sports car.
On top of the basics, it also has a side-opening rear glass hatch that adds some pretty solid luggage capacity, making this is a much more "practical" supercar that other similiarly priced options.
Other bells and whistles include a 12-speaker Bowers & Wilkins system, 200mm carbon fiber and Rohacell bass subwoofers, a fixed glass Panoramic Roof glass, and bespoke tires which include Pirelli Noise Canceling System (PNCS) for a more refined ride.
Pricing starts at $198,950 with the global reveal to take place at the Geneva Auto Show on March 1st. It's a winner.