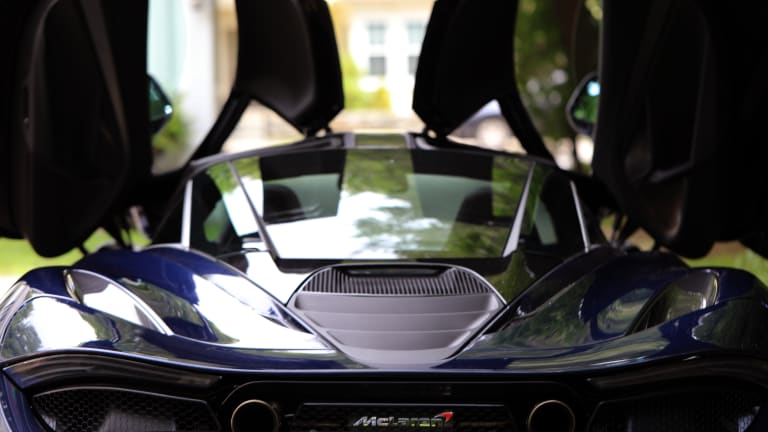 Ride Along On Our Test Drive of the Wicked McLaren 720S
Lighter, stronger and faster than pretty much anything else: the incredibly gorgeous and brilliantly engineered 720S from McLaren's Super Series embodies the legendary British brand's "relentless quest to push the limits of possibility."
With a starting price of $288,000, the supercar is a true show-stopper even before its "dihedral" butterfly doors swoosh open turning it into an automotive work of art.
Thanks to its 710-hp twin-turbo 4.0-liter V8, the sharklike supercar can do zero to 60 mph in just 2.7 seconds and tops out at an eye-popping 212 mph. And we do mean "sharklike;" McLaren's designers took inspiration from the Great White, and it shows.
Every part of the engine has been refined to maximize power, sharpen responses and increase fuel efficiency, with lightweight, aerodynamic construction enabling the driver to make the most of it.
Recently we were handed the keys to a dark blue model to gauge the thrills firsthand, and our man David Jacob was there to capture some video as we cruised through Kennebunkport, Maine, turning heads – and nearly instigating whiplash – everywhere we went.
Ride along and dream of the day you'll have $288K to pony up for one of your own....