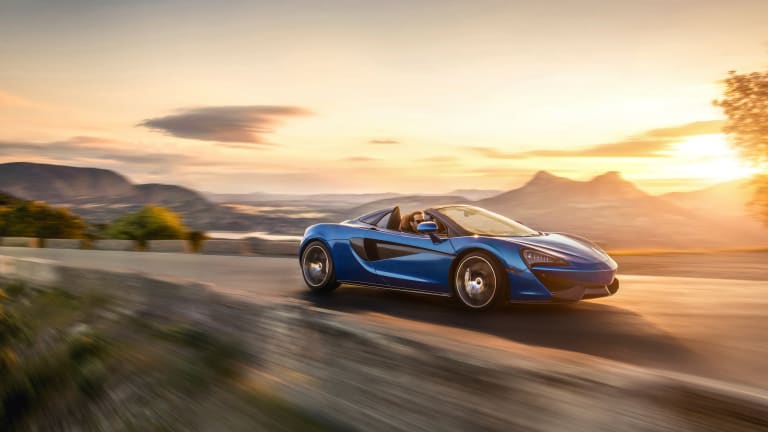 The Most Attainable McLaren Spider Yet
Style to spare.
McLaren just unveiled the new 570S Spider, a stunning supercar packing a 3.8-liter twin-turbo engine with 562 horsepower, two-piece roof that takes 15 seconds to open or close, a 0-60 mph time of 3.1 seconds, and a top speed of 204 mph.
Best part? It's priced at $208,800. Considering the McLaren 675LT will set you back $349,500 and the McLaren 650S Spider a cool $265,500, the slightly lower price tag doesn't seem so bad, at least in comparison.
"This is a convertible without compromise; its mid-engined layout and carbon fiber MonoCell II chassis guarantee the same thrilling dynamic performance and exceptional driver involvement enjoyed in a 570S Coupé, but with the added attraction of a retractable hardtop that delivers the extra exhilaration of roof-down motoring," explained Mike Flewitt, McLaren Automotive CEO.
The drool-worthy open-top ride will reach dealerships and customers this August. Now might be a good time to get that order in....