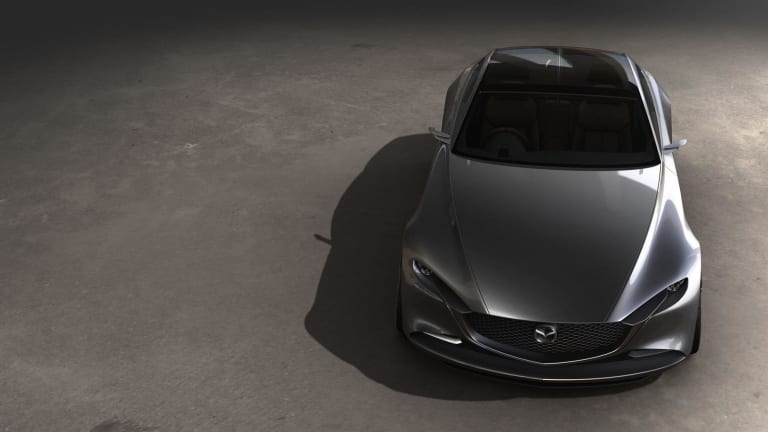 Mazda Reveals a Shockingly Gorgeous Concept Car
007-style.
Mazda. Not really a name that gives Aston Martin and Maserati a run for its money.
But after the unveiling of the Vision Coupe Concept at the 45th Annual Tokyo Motor Show, it just might.
With sophisticated styling straight out of Bond's playbook, the lean and mean supercar is truly one of the best looking automotive designs of the decade.
Now, to hope and pray they actually put this thing into production....