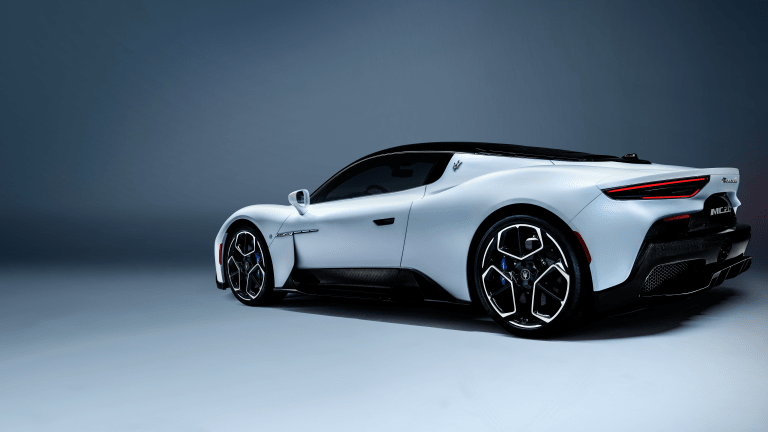 Maserati Unveils the Eye-Popping MC20 Supercar
Maserati has just revealed the MC20, its first supercar in almost two decades. And unlike some of the splashier designs in the category, they opted for something a little sleeker and a little more subdued. Well, for a car with butterfly doors and a carbon fiber body, at least.
The aforementioned doors aren't just for looks, though. They've been specially and ergonomically designed for you to enter and exit with cool ease. Sincerely welcomed. The car is also kitted out with a minimally designed interior intended to reduce distractions and do more with less, all without skimping on the latest and greatest technology.
As for power, the Italian-made stunner delivers plenty of oomph thanks to an in-house and patented twin-turbo V6 that's good or 630 hp and a top speed of 202 mph.
Pricing and release information are TBD but we'll keep you posted as more news drops.